About LEEC
We aim to exceed customer expectations for quality, delivery and cost through continuous improvement and customer interaction
About Us
Established in 1953, LEEC Limited is an independent and privately owned Nottingham based manufacturing company offering a wide range of first-class products and equipment across 8 specialist sectors including laboratory, funeral and mortuary equipment.
With 70 years of experience and a true commitment to customer service, reliability and high-quality products we pride ourselves on our ability to deliver a range of equipment that meets the specific needs of our customers with continuous development and a commitment to listening to our customers' ever-changing requirements. We place both customer satisfaction and research and design at the heart of what we do which enables LEEC Limited to be industry leaders with new and innovative ideas; to offer regular product updates which enhance equipment performance and to be best-in-class in for provision and installation in the fields of manufacturing laboratory equipment, pathology supplies, morgue/mortuary installations and fixtures, anatomy and life science facilities, disaster management and histology provisions.
We can say, with absolute certainty, that we offer the best in manufacturing techniques at LEEC Limited. Our investment in the latest manufacturing methods and our experienced, multi-disciplinary team, ensures unrivalled functionality and finish, assuring you of the long-term reliability of all our products. This is further underpinned by our drive for quality which is embedded in every aspect of the company and our processes, driving continual improvement, outstanding workmanship and incomparable service.
LEEC Limited has a long history of top quality installations through the UK and internationally. These utilise our industry leading expertise and experience of facility and equipment design, manufacture, installation and preventative maintenance to outperform our competitors.
At LEEC Limited we are proud of the service and quality we offer and we look forward to continuing to uphold the principles and practices of our company and meeting the needs of our customers and the industry for many years to come. If you would like to talk about your own requirements, please do not hesitate to get in touch.
Factory
LEEC's factory was built in the 1960s and through continuous investment and improvement, has maintained being a leading manufacturer of laboratory and mortuary equipment by utilising our state of the art equipment. Our factory is located next to our headquarters in Nottingham and houses our greatest asset; highly skilled engineers.
Feel free to arrange a visit so you can witness our expertise in making high-quality equipment. It will make you realise the advantages of having a state of the art factory at your service. There is car parking available at the front and rear.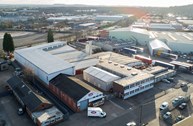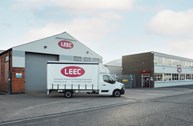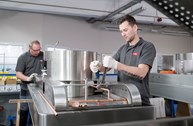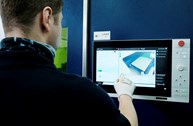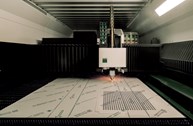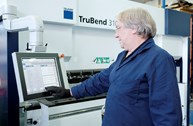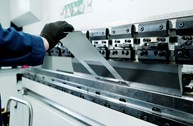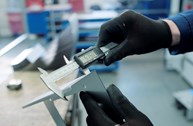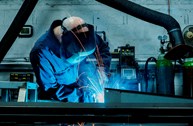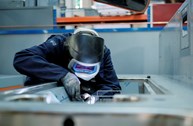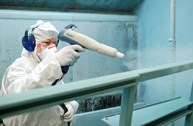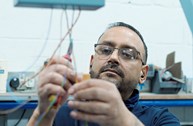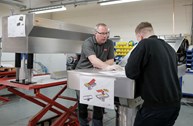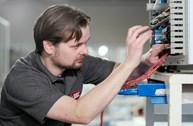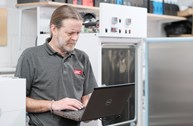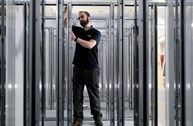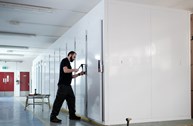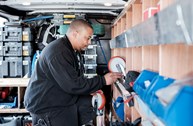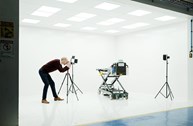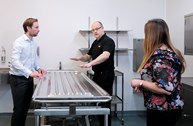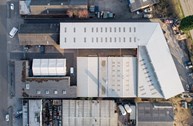 History of LEEC
2023
LEEC presented with Grant Thornton EM200 list award. read more...
2021
Paul Venners awarded an OBE in the 2021 Queens New Year's Honours List, in recognition for being outstanding in services to Hospital Mortuaries and Post Mortem Facilities, particularly during the COVID-19 response
2020
LEEC shortlisted for the 'Lloyds Bank National Business Awards
Paul Venners elected to become a member of 'The Leaders Council for Great Britain and Northern Ireland'
2019
Following on the trend from the previous year, LEEC receives a €1 million contract to design and install specialist equipment to the Anatomy Skills Centre, Leuven University, Belgium.
Paul Venners awarded a place in Lloyds Bank 'One's to watch list 2019' compiled of the top 50 Most Ambitious Business Leaders"
2018
LEEC recognised by the London Stock Exchange Group's, 1000 Companies to inspire Britain in 2018. A report celebrating the fastest growing dynamic companies in the UK
LEEC handover a state of the art, fully custom design Mortuary to Queen Mary Hospital, Hong Kong. Extensive and technically challenging, the project represented LEEC's ability to internationally work on and deliver a large project in excess of £1 million  
2017
LEEC awarded a place on the Sunday Times Newspaper: Export Track 100 which ranks UK SME Business' with the fastest growing export sales.
2016
LEEC awarded "The Queens Award for Enterprise: International Trade in 2016 for increasing sales by 60%, over the previous three years, with the percentage of sales increasing over the same period to 26% of total sales.
2014
A period of rapid growth ensued, which allowed Paul the scope to become the 100% shareholder. In May 2014 the remaining interest of Octopus Investments was bought out, meaning that the company and 100% of the assets were now wholly owned.
2010
In 2010 at the age of 61, Paul, with the assistance of Octopus Ventures and Lloyds TSB conducted a £4.4 million management buy-out
From well-established roots in the UK and, following a difficult 3 year period of purchasing and restructuring the company, LEEC focussed on developing opportunities for international growth.
After extensive travel to explore possibilities, a network of distributors was developed worldwide who would work closely with the company to champion the brand and its products.
Reinvestment into the Laboratory range was made which reinvigorated the line and introduced several first to market features.
2007
In 2007, Emils Gailis sadly passed away and following a period of managing his estate, a board of Trustees appointed Paul as Managing Director of LEEC.
1991
In 1991 Paul contributed to the development of NHS Hospital Building Note 20 (Facilities for Mortuary and Post Mortem Room Services). Still in use today, HBN20 is a best practice design guide for any renovation/new Mortuary development.
1988
In the mid-1980s the company diversified and with it, a growing team welcomed Paul Venners, who joined LEEC in 1988, at the age of 39. A former building surveyor, and at the time of his move to LEEC an NHS Director of Estates and Corporate Planning. Paul was tasked to develop the pathology side of the business, which was in its earliest infancy supplying Mortuary equipment to UK Hospitals
Pictured above Paul Venners 1991
(Director of Contracts & Developments)

Pictured above Paul Venners 2010
(Managing Director and present owner)
LEEC would continue to be a leading manufacturer of laboratory equipment, while quickly growing a reputation for not only equipment supply but also facility design. An emphasis was placed on maximising floor space while reducing the overall footprint of the building, reducing construction costs, and most importantly, ensuring that efficient workflows were created and creating a clean and clinical environment that promotes health and safety for end-users and dignity to the deceased.
1979
The company was officially incorporated on the 5th November 1979 as LEEC Ltd.
1953
General Electric Repair was founded in 1953 by Mr Emils Gailis, a Latvian born national, who moved to the UK and started a small business using his electrical engineering knowledge to repair household electrical items. One day he was asked by the now-closed General Hospital Nottingham if he could design an electrically controlled Incubator to replace their existing water-jacketed system. Emils designed and built a C02 Incubator, which for the time, was very innovative and opened the door to a completely new business, leading to his designs cornering the C02 Incubator market.
GER became Laboratory, Electrical, Engineering Company in the same year and, would spend the next twenty-plus years, developing and manufacturing a wide range of equipment, all based around heating technology which would enable the company to be one of the leading laboratory equipment manufacturers in the UK.
| | |
| --- | --- |
| Pictured above the late Emils Gailis |   |
Visit Our Showroom & Training Centre
We have recently opened a brand new fully fitted mortuary/training facility. The facility is at our head office and factory in Nottingham.
Our Showroom