Features:
In bench / standalone unit
Mixing / holding / dispensing / disposal solutions
Bespoke design to match your working practice
Single bench / multiple bench systems
Commonly used for Formaldehyde
Suitable for premixed or concentrate solutions
LEEC's chemical systems are commonly used for formalin (formaldehyde) dispensing use on various LEEC equipment, such as Ventilated Staining Bench / Grossing Station. LEEC work with you to create a system to match your exact working practices - offering in-bench systems that create supply for single bench use or standalone units that can provide for multiple tables/workstations.
These are designed and engineered on whether you use a premixed chemical solution, dilution or mixing recipes and disposal with the option of various tank sizes. Ventilation is then provided for the chemical cupboard giving fume containment and fume protection.
Please see the diagram below which gives a brief explanation of how these systems work.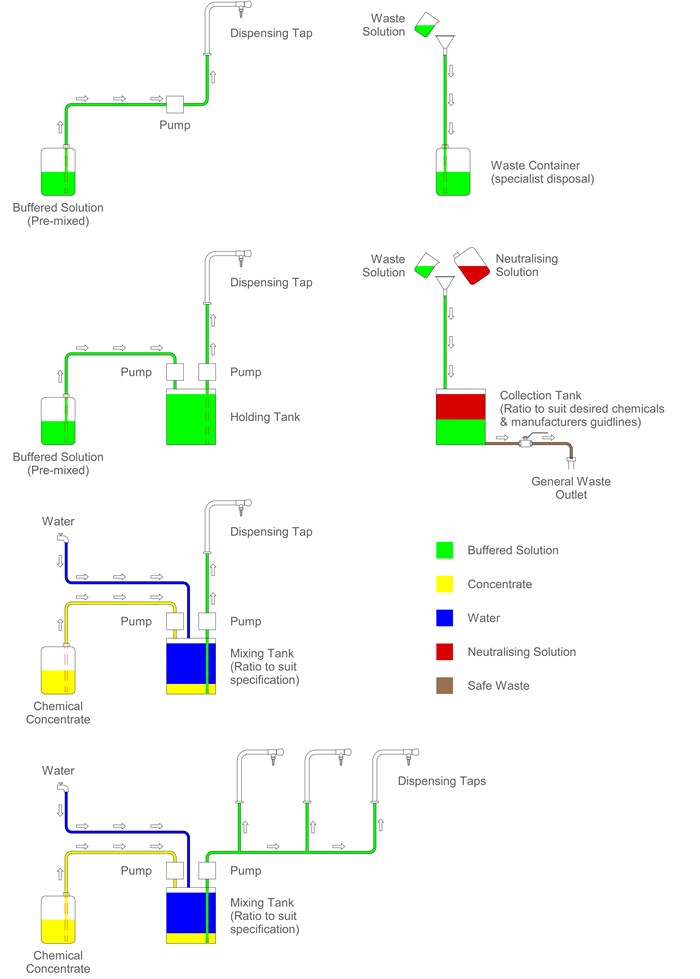 Tailor-Made
LEEC Limited know that everyone's needs are unique and not always as simple as picking an item from a catalogue, that is why we manufacture most of this type of equipment on a 'built-to-order' basis which gives our clients tailor-made, bespoke engineered solutions.
We always welcome the opportunity to review and discuss your working practices and specific requirements to create a product that is fit for purpose.
Options
Accessories
Related Products