Rose Project Management Ltd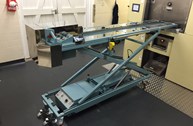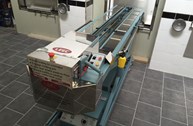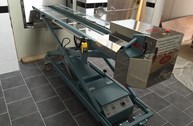 The equipment that LEEC provided were as follows:
Crematorium Chargers
Testimonial
The LEEC independent coffin charger allows the coffin to be taken directly from the rear of the catafalque to the cremator in one movement, without the need for additional manual handling, as is frequently the case in crematoria equipped with fixed chargers. It does this safely and effectively, with high levels of maneuverability, even for coffins weighing up to 300kg (47 stone). The mounting mechanism (or docking station) can also be designed to suit any brand and configuration of cremators giving it universal appeal. The attractive design and simple operation also ensures that it is suitable for use even when being viewed directly by the public, in the case of witnessed cremation, as required by some religions. I have always found LEEC Limited to provide a high level of customer service, ensuring the dignified and safe handling of coffins from the crematorium chapel to the cremator. This is particularly important as the size and weight of many coffins have increased in recent years, the technical nature of the cremation equipment has changed and many crematoria also present architectural problems due to the age of the original building which now need to be overcome to suit modern requirements and expectations of the public, the funeral directors and the operational teams alike, with a technically proficient and flexible solution.
Martin Street (Director) Rose Project Management Ltd