Features:
Designed with speed and simplicity in mind
Permanent and semi-permanent solutions
Easy assembling and fitting
Operates from a 240v 13amp plug socket
Roof or wall mounted cooling unit
The Easy Fit Cool Zone is a simple self-assembly unit which is suitable for multiple installations and can offer both a permanent and a semi-permanent solution.
With an easy self-assembly system that is fast to erect from flat pack, the semi-permanent unit uses a 240v 13amp plug and socket to transform any room into a storage area for the deceased without the need for specialist installation costs or builders' work.
When assembled, the overall height is 2030mm with insulated panels forming the open-sided enclosure, made up of the roof panel, rear panel, left side and a small portion of the front panel to support the cooling unit. A three-section curtain closes the remaining sides around the cooled zone.
The Cool Zone is designed with flexibility and compatibility in mind. Supplied racking is optional and operates in a modular system with 2 or 3 tiers. Additionally, the unit is compatible with end loading and side loading trays as standard, coffins can also be used on the same roller systems and the unit will accept most hydraulic or fixed height trolleys with a tray or coffin up to 850mm wide.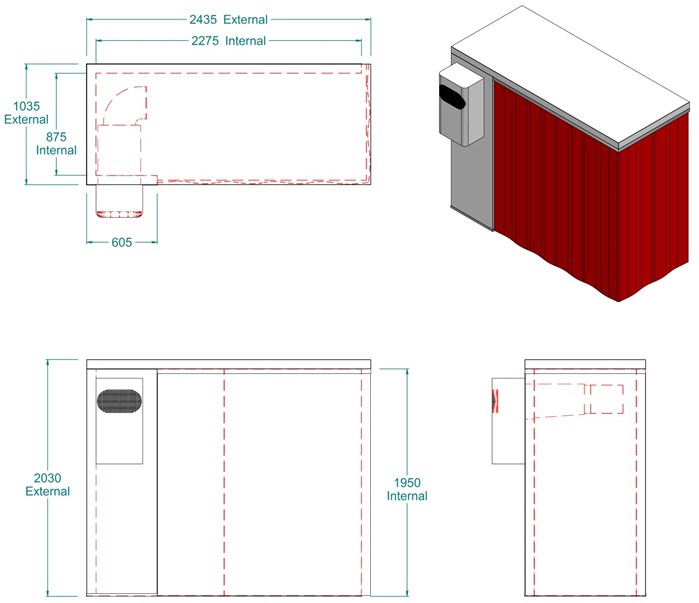 Options
Accessories