Features:
Single and Double Sink Options
Grade 304 Stainless Steel
Wall Mounted and/or Support Leg
Simple Installation
Durable and easy to clean
Meets hygiene standards
Trigger spray
LEEC's Embalming Station is a stainless-steel, hygiene compliant, wall fixed unit which is easy to install and makes the best use of floor space.
Available in single or double sink options, both come with a trigger spray mounted tap on either the left or right side, used in conjunction with a Class A break tank. The twin unit (Double Sink) features a clean and a foul sink bowl, which simplifies the disposal of waste and provides a convenient clean area for washing and instrument cleaning.
Designed to work seamlessly with your other LEEC equipment, this station is compatible with LEEC's Hydraulic embalming trolley and the fixed top/roller top trolleys.
Single Sink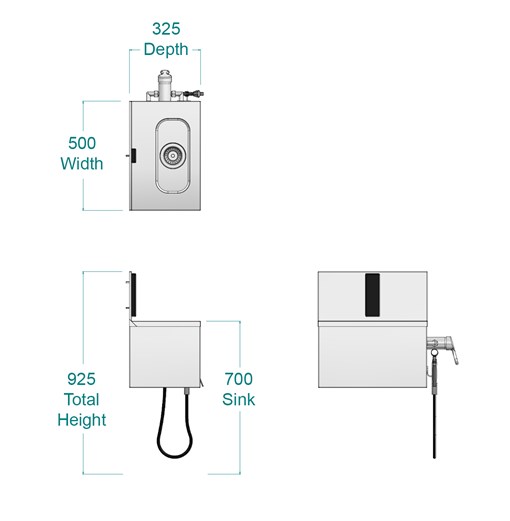 Double Sink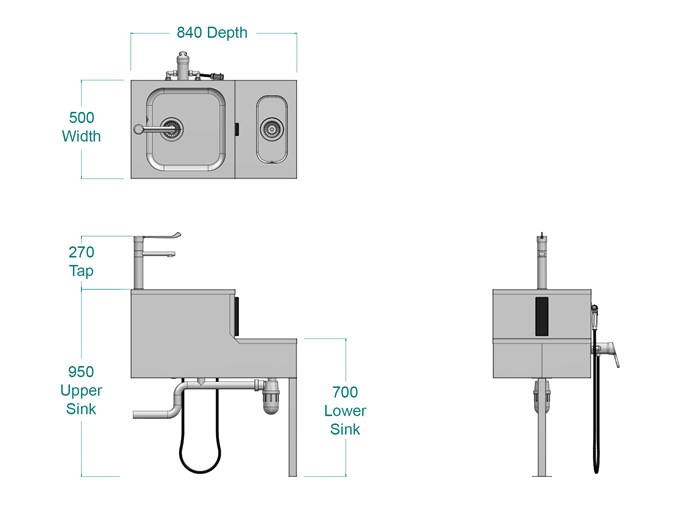 Options
Accessories