Menu
Categories
Archive
2023

2022

April

June

September

November

December

February

2021

2020

2019

2018

November

October

September

July

May

January

2017

2016

2015

2014

2010
LEEC Celebrates 70 Years of success
LEEC Limited celebrates 70 years of success as a Nottingham based manufacturer of laboratory and post-mortem equipment. Established in 1953, LEEC Limited is a privately owned Nottingham based manufacturing company offering a wide range of first-class products from laboratory, pathology supplies, morgue/mortuary, anatomy, life sciences, disaster management to histology equipment.
The current Managing Director and owner Paul Venners joined the business in 1998 to develop the pathology side of the business. In 2016, LEEC was awarded 'The Queens Award for Enterprise: International Trade' for outstanding growth in overseas sales over a three-year period.
LEEC operates across the UK and overseas and provides medical equipment for prestigious and world-renowned centres such as Queens Medical Centre in Nottingham to Kwong Wah Hospital in Hong Kong.
Richard Venners, Operations Director at LEEC commented "The current marketplace faces many challenges; however, LEEC Limited continues to go from strength to strength. In March we received the Grant Thornton EM200 List award for one of the top growing companies in the East Midlands. As industry leaders we utilise the latest modern manufacturing techniques to ensure the long-term reliability of our products"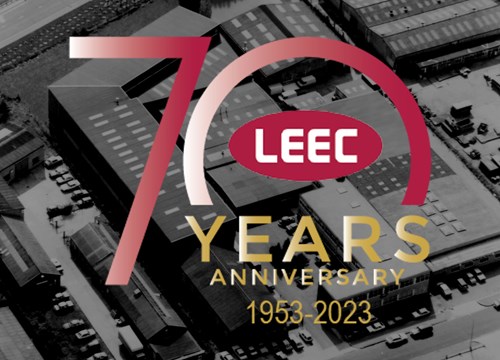 (LEEC Limited circa. 1970)